PoleNo 1P. 2P. 3P. 4P

Rated current(A 6. 10. 16. 20. 25. 32. 40. 50. 63

Rated working woltage 240/415V

Rated Frequency 50/60Hz

Rated insulation voltage 500V

Rated short-circuit capacity 6000A

Mechanical life 15000 times

Degree of protection IP20

Wiring Heigh 21.5mm
Sofielec Top sale starJVM8-63 6kA MCB factory price, fine and unique appearance advanced design.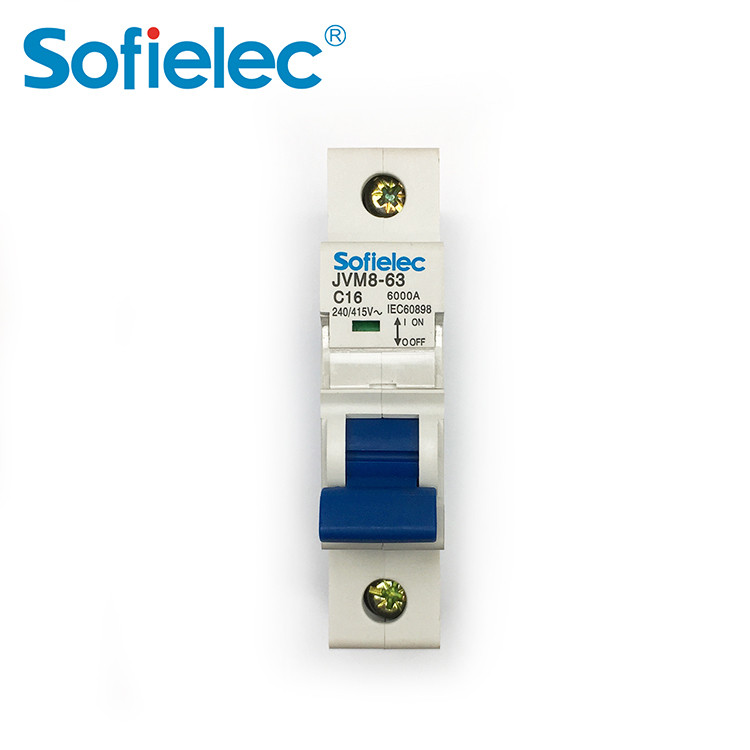 l Pole No.;1P. 2P. 3P, 4P
l Rated current(A):6. 10. 16. 20, 25, 32, 40. 50, 63
l Rated working voltage: 240/415V
l Rated Frequency: 50/60Hz
l Rated insulation voltage: 500V
l Rated short-circuit capacity:6000A
l Instantaneous tripping current:5ln(Btype)10ln(C type)20ln(D type)
l Instantaneous non-tripping current:3ln(B type)5ln(C type)10ln(D type)
l Mechanical life: 15000 times
l Degree of protection: IP20
l Wiring connection mode: upward line
l Connection conductor: 1~16mm²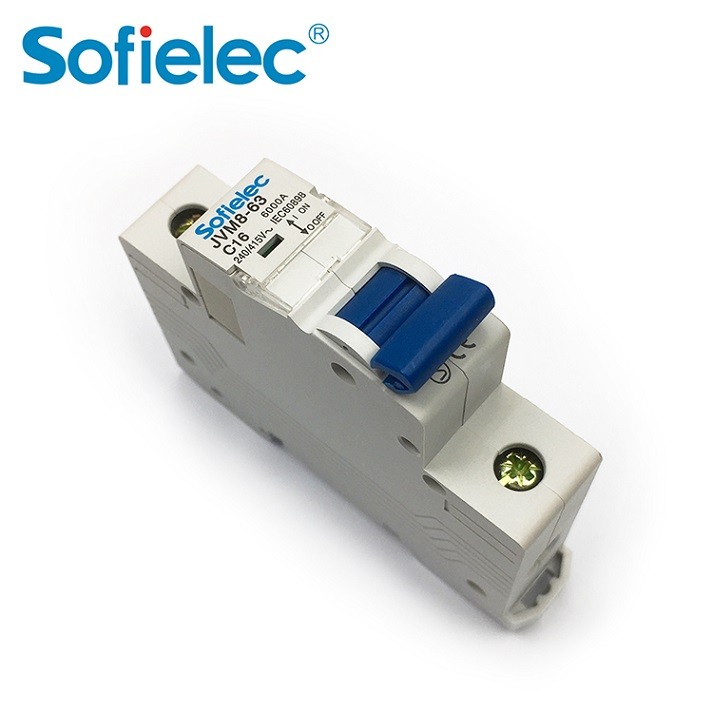 Fine and unique appearance,advanced design
Short-circuit and overload dual-protection performance
High-breaking capacity (6KA ) that is leading among the world similar products
Unique labels,Contact position indication window
Convenient and reliable installation
Technical Data
Overall & Installation Dimensions