Type Electronic type

Residual current characteristics AC

Pole No 1P.1P+N.2P.3P 3P+N, 4P

Tripping curve B,C,D

Rated shot-icuit capacity lcn 10kA

Rated current (A) 1,2,3,4,6, 10, 16, 20,25, 32, 40, 50,63

Rated voltage Rated voltage

Rated frequency 50/60Hz

Electro-mechanical endurance 4000 cycles

Connection terminal pillar terminal with clamp
Sofielec CB approved JVRO27-63 electronic type 10kA, free combination up to 4P 63A, 3 phase RCBO, hot selling Australia.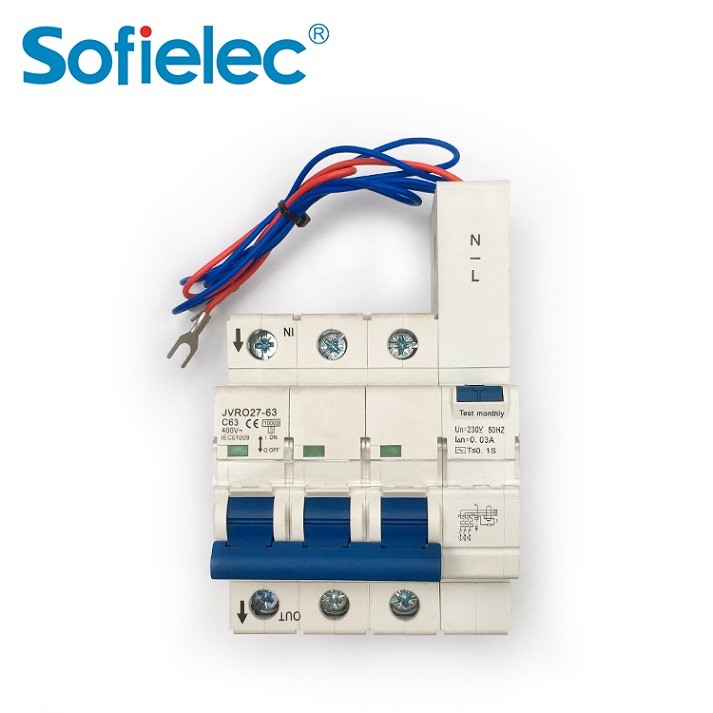 l Residual current characteristics: AC
l Pole No.: 1P,1P+N,2P,3P,3P+N,4P
l Tripping curve: B, C, D
l Rated short-circuit capacity Icn: 10kA
l Rated current (A):1,2,3,4,6,10,16,20,25,32,40,50,63
l Rated voltage: 230/400V AC
l Rated frequency: 50/60Hz
l Rated residual operating current I△n: 0.03,0.1,0.3
l Tripping duration: instantaneous≤0.1s
l Electro-mechanical endurance: 4000 cycles
l Connection terminal: pillar terminal with clamp
l Connection capacity: Rigid conductor 25mm²
l Installation:On symmetrical DIN rail 35mm
Panel mounting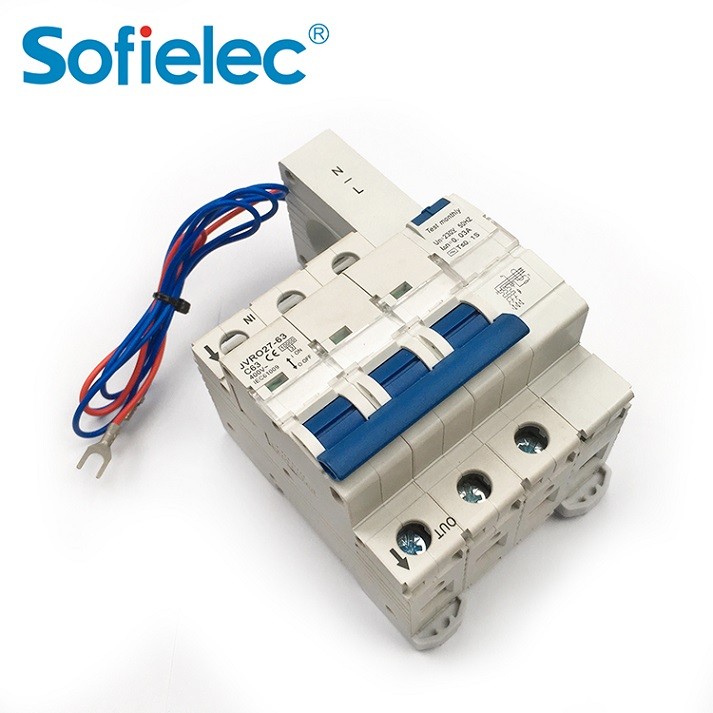 Provides protection against earth fault/leakage current, short-circuit and overload
High short-circuit capacity
Provides complementary protection against direct contact by human body.
Effectively protects electric equipment against insulating failure
Contact position indication
Provides protection against over-voltage
Provides comprehensive protection to household and commercial distribution
systems.
Overall & Installation Dimensions